Unique Activities at Podar Jumbo Kids
Podar Jumbo Kids is one of the leading Early Childhood Centers in India. It has centers pan India, each one as happy and committed as the other.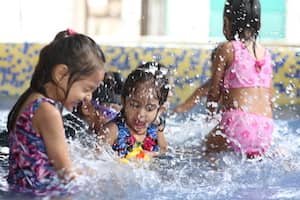 Water Play
Children learn in a number of different ways, and one fun way they learn about concepts and gain new skills is through water play, which is essential for gross motor development and relaxed exploration needs.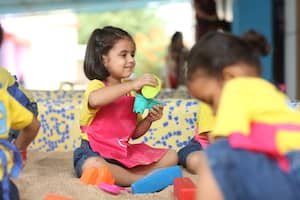 Sand Play
Sand Play provides experiences that are an essential part of early years learning, allowing children to explore and investigate for themselves. Sand play helps develop fine motor skills and hand-eye co-ordination through tactile learning experiences.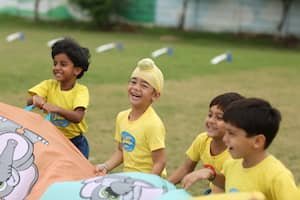 Parachute Play
Parachutes are one of the most versatile pieces of equipment that you can use with young children, which is good for fine motor and gross motor development, enhances listening skills, pro-social behavior, and the ability to follow instructions.
Block Play
Block play assists in enhancing recognition of colors, shapes, sizes, and weight; helps enhance eye-hand co-ordination, sequencing, and sorting skills.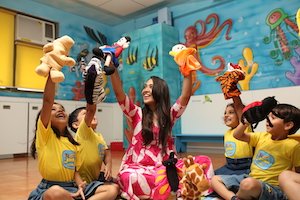 Puppet Shows
Puppet shows engage all the 9 intelligences, they expose children to essential language skills, promote thinking skills, engage them in listening to language, and develop essential conflict resolution skills – an apt ingredient of the early childhood program.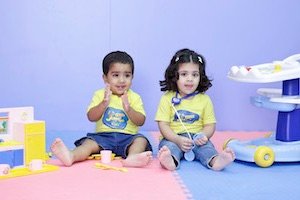 Role Play
Engages children to understand the world, their family, people who help them, and aid them in understanding the roles that people play and also develop a child's growing symbolic play which will help him/her with literacy, numeracy, and other essential skills.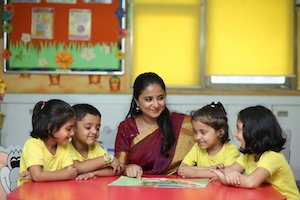 Story Time
Stories help children with their imagination, language, and learning. Moral oriented stories are narrated using puppets, flash cards, and stick puppets.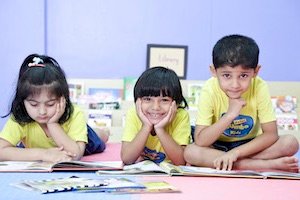 Readers Make Leaders
A special reading corner is a part of each Podar Jumbo Kids – filled with carefully selected books that a child can spend their time productively, choosing from a number of international publications as well as Indian children's literature.
Art Exploration
With activities like painting, collage, drawing, clay art, spray painting, tissue art, Warli Art, Madhubani Art, kids have a ball getting paint all over their hands.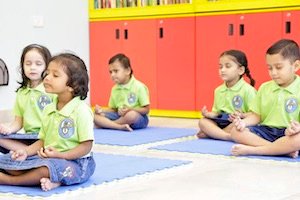 Yoga
For relaxation, rejuvenation, fun, and frolic for the body and mind.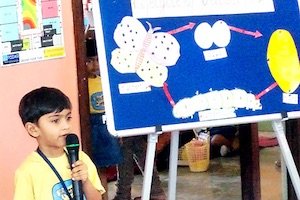 Drama/Elocution
Enhances the growing language development and expression skills.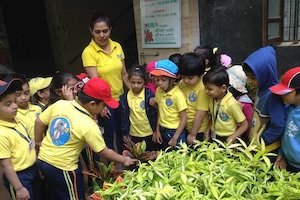 Field Trips
Essential to support the child's growing exploration needs of their environment.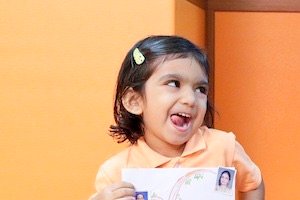 Show and Tell
A child's urge to explore their world, environment, and get their millions of questions answered is covered through Show and Tell techniques.
Podar Jumbo Kids is one of the leading Early Childhood Centers in India. It has centers pan India, each one as happy and committed as the other.

    Podar Center, 85, Parel Post Office Lane, 
    Parel (East), Mumbai – 400 012.
    +91-22-4333-0017
admissions@jumbokids.com

Download Podar Jumbo Kids Franchise E-Brochure